ObservationsThey think it makes them look weak, and avoiding that is evidently more important to them than demonstrating responsible behaviorObservationsPhil Anderson's article "More Is Different" describes how different levels of complexity require new ways of thinking. And as the virus multiplies and spreads, that's just what the human race desperately needs...ObservationsThe pandemic is no excuse to…
Observations
They think it makes them look weak, and avoiding that is evidently more important to them than demonstrating responsible behavior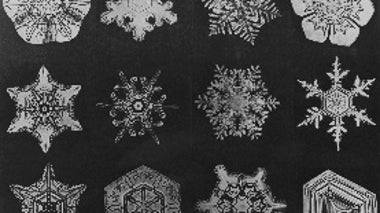 Observations
Phil Anderson's article "More Is Different" describes how different levels of complexity require new ways of thinking. And as the virus multiplies and spreads, that's just what the human race desperately needs…
Observations
The pandemic is no excuse to abandon chronic disease management and prevention
Recent Posts
More time online during the pandemic can expose them to abuse—but virtual spaces can also offer a crucial lifeline
June 23, 2020 — Danielle Ramo | Opinion
Among other things, he covered the Apollo moon landings, the rise of recombinant DNA technology and the emergence of AIDS
June 20, 2020 — Cristine Russell | Opinion
Neutrinos, weather forecasts, the trouble with weight-centric medicine, a coronavirus close-up, and more
STAFFJune 16, 2020 — Laura Helmuth
History shows that advocating for a "cure" without evidence can be deadly—and it's happening again
June 12, 2020 — Starane Shepherd | Opinion
Despite what some believe, they can work effectively together
June 11, 2020 — Sima Barmania and Michael J. Reiss | Opinion
The good news is that people don't necessarily believe it. The bad news is that they don't necessarily believe valid information about the pandemic either
June 10, 2020 — Sarah Kreps and Douglas Kriner | Opinion
Nature is under no obligation to conform to our mathematical ideas—even the most brilliant ones
June 9, 2020 — Avi Loeb | Opinion
It should be a no-brainer: your best bet is to follow those who have actual expertise
June 8, 2020 — Nathan Ballantyne and David Dunning | Opinion
They can be a source of clean, renewable energy, sustainable food, and more
June 8, 2020 — Ayana Elizabeth Johnson | Opinion
The illusion game is still afoot
June 7, 2020 — Susana Martinez-Conde and Stephen L. Macknik
Blog Index



@ScientificAmerican

STAFFBehind the scenes at Scientific American

Read

Anecdotes from the Archive

STAFF

Read

Anthropology in Practice

Exploring the human condition.

Read

Beautiful Minds

Insights into intelligence, creativity, personality, and well-being

Read

Budding Scientist

Everything you always wanted to know about raising science-literate kids

Read

Cross-Check

Critical views of science in the news

Read

Dark Star Diaries

STAFF

Read

Dog Spies

Explore the science behind the dog in your bed




Extinction Countdown

News and research about endangered species from around the world

Read

Eye of the Storm

The Science Behind Extreme Weather

Read

Frontiers for Young Minds

Science by and for kids ages 8-15

Read

Guest Blog

Commentary invited by editors of Scientific American

Read

Hot Planet

Climate science in a changing world

Read

Illusion Chasers

Illusions, Delusions, and Everyday Deceptions

Read

Life, Unbounded

Discussion and news about planets, exoplanets, and astrobiology

Read

Observations

Opinion, arguments & analyses from guest experts and from the editors of Scientific American




Roots of Unity

Mathematics: learning it, doing it, celebrating it.

Read

Rosetta Stones

Adventures in the good science of rock-breaking.

Read

SA Visual

STAFFIllustrating science since 1845

Read

Talking back

STAFFA science blog, sans blague

Read

The Artful Amoeba

A Blog About the Weird Wonderfulness of Life on Earth

Read

Voices

Exploring and celebrating diversity in science.